About
CrossFit Pawling
Our team of fitness and nutrition professionals are invested in your health. We make every decision with our members' well-being in mind. Achieve your goals with us!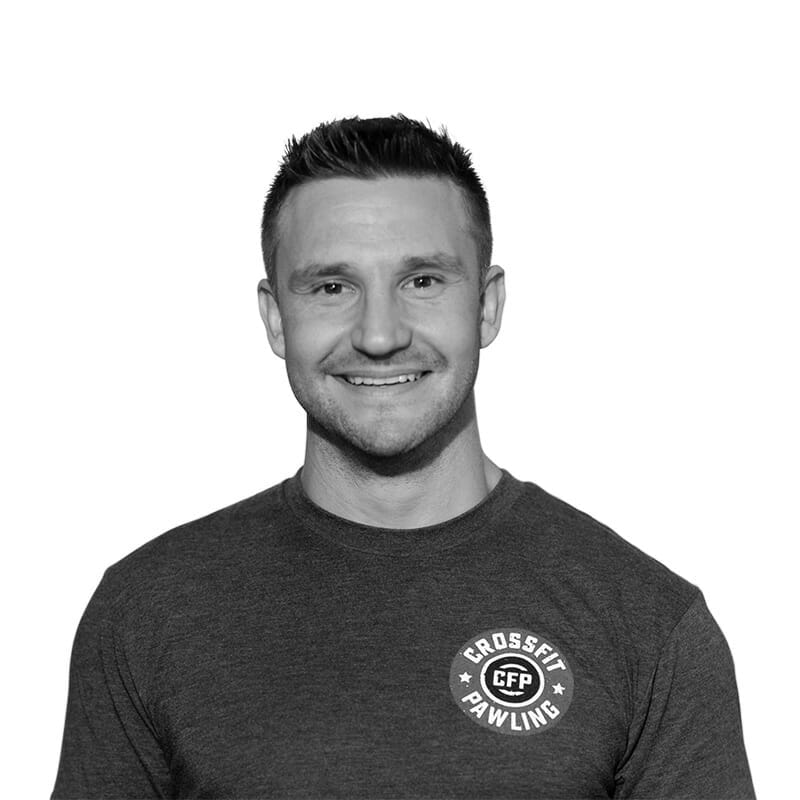 01
Keith Yungel
Coach
I have been involved in fitness professionally since 2005, but it wasn't until I joined CrossFit in 2011 that I began to truly understand how to help people. After joining a CrossFit gym and then getting my CF Level 1 Certification, I was hooked. I knew I wanted to someday open my own affiliate and share my knowledge and experience. Now my passion in life is to share my enthusiasm for a healthy and fulfilling life with as many people as possible!
02
Dana Yungel
Coach
My passion for fitness came shortly after graduating college. I was your typical gym-goer spending easily 2-3 hours there 4-5x a week. Did I see the results? No. Did I know what I was doing? No. I needed a change, so a family friend finally got me into CrossFit in 2013. I was skeptical but immediately fell in love and never looked back. In more ways than one. I never found something I enjoyed more than heading to CrossFit class! Then I met my husband, and it became something we could do together. Take that a step further and add in his dream for opening up an affiliate of his own. An opportunity to share what I experienced with others? Count me in! I decided I wanted to be a CrossFit Coach & share whatever I know with everyone. My goal is to help educate as many people as I can to be healthy, disease free & live a long, happy life! Since having my son in April 2019, my newest goal is to help educate Moms to be New-Moms & Moms through their fitness journey during pregnancy as well as postpartum. CERTIFICATIONS CrossFit Level 2 USA Weightlifting Level 1 Pregnancy & Postpartum Athleticism Coach WAG Affiliate Nutrition Coach
03
Chris Dale
Coach
Throughout my youth, I enjoyed playing any & all sports that I could be a part of. I loved pushing myself physically & mentally as I faced the never ending battle of being better. In college, I went through the motions at our school gym, lifting this & that trying to build some muscle, spending a couple minutes on the treadmill thinking I was doing myself justice. When I graduated in 2018 I moved to Pawling from my home in NH & continued to workout at the standard gym, again going through all the same motions that I did in college. I quickly got bored & even worse started to feel that my body just would not or could not move the way it should. I felt a tweak here & there, never really feeling quite right. It wasn't until a friend of mine finally convinced me to join CrossFit Pawling. I found that drive again, & my body slowly but surely started to feel even better than it did in college! Having fallen in love with fitness again, I decided to get my certification in Personal Training. It wasn't long before Keith noticed my interest & asked me to join the team. After a year I decided to get my CrossFit Level 1 Certification & the rest in history. Since starting my coaching journey here I have learned so much about myself, the art of fitness, & people. I strive to continue learning in hopes of guiding people to reach their goals & continue bettering themselves! CERTIFICATIONS CrossFit Level 2
04
Anthony Fortugno
Coach
From an early age I've always enjoyed physical activity. Whether it was playing baseball for my school or running around the neighborhood playing pickup games of any sport. After graduating high school I always knew I wanted a job helping others. I was lucky enough to find that through health & fitness. I started coaching CrossFit in 2013 and have worked with many great people along the way. As well as helping them become the best version of themselves they have helped me do the same. I fell in love with CrossFit for many reasons. One of them being, it not only helps you become a better athlete in the gym but it transfers over into everyday life as well.
05
David Wannen
Coach
I moved to the Pawling area in 2016 with my family. That fall I ran the New York City Marathon for the 2nd time. While I loved running, I wanted a more inclusive fitness and also somewhere I could go where I could meet members of the community around me and have some fun. A neighbor and friend up the street referred me to CrossFit Pawling and I started working out there. I felt like I discovered a whole new world. There was so much to learn, so much to do! I marveled at the many movements programmed differently each day, and the results that the program had obviously achieved in the athletes around me. I loved the coaches and athletes that made up the CrossFit Pawling Community. In just a few short years, I have found the journey to be the most rewarding exercise I have ever engaged in, and the friendships to be authentic. I am thrilled to be coaching and giving back to a community I love, sharing a passion that continues to grow in me every day. CERTIFICATIONS CrossFit Level 2
Take the first step.
We can't wait to meet you
Chat with a coach at CrossFit Pawling to learn more about what program will fit your goals.
Fill out the form below to get started
Take the first step towards getting the results that you want
Free Intro